Qualifying Leads
The goal of an eBook marketing campaign is to pre-qualify prospects and deliver warm leads to our clients. By developing a downloadable asset with content only prospects are interested in, we increase the odds of conversion by a significant percentage. Studies show people are 63% more willing to share their contact information when exchanging it for an eBook.
We not only help you come up with a topic for your eBook, we write it and design it for you, as well. We'll rely on your insight, experience, and expertise to guide the process, but you can leave the eBook's content development to us.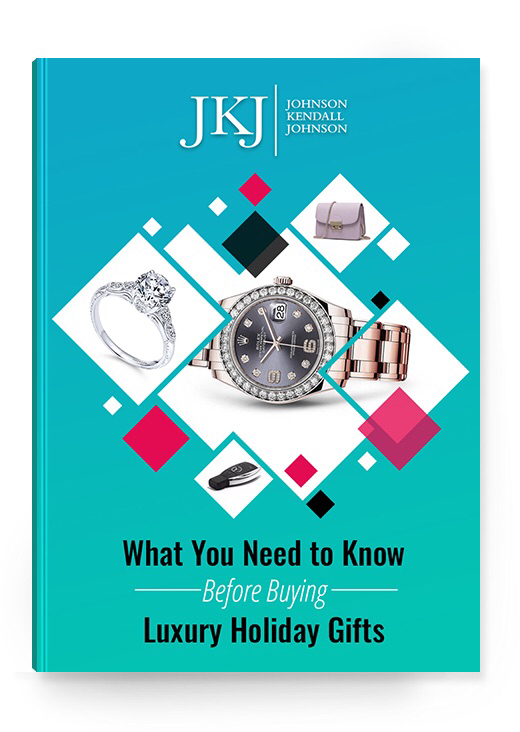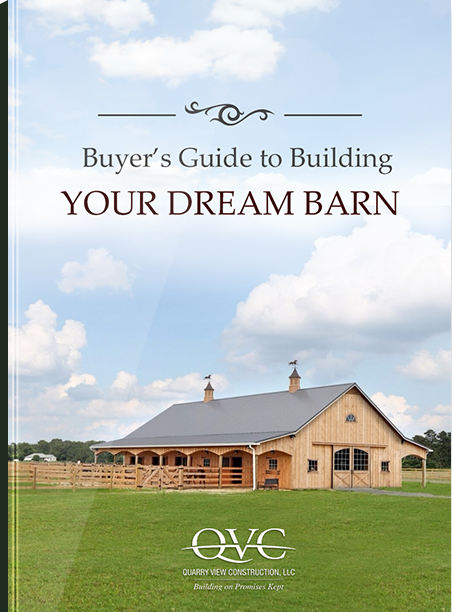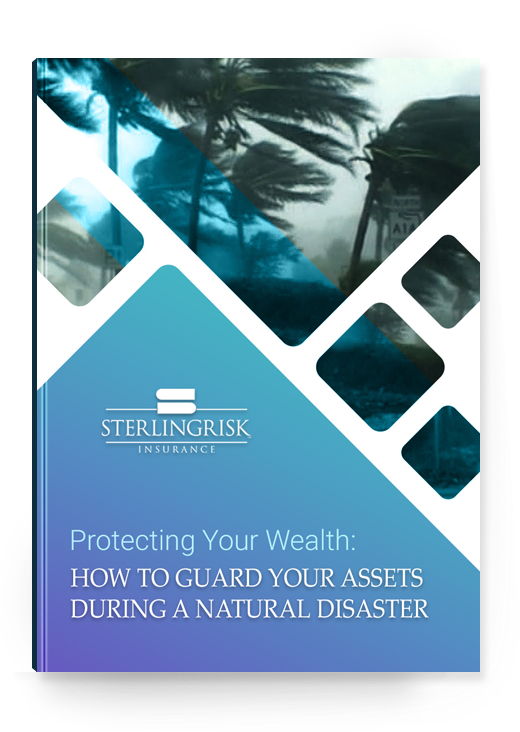 Facebook Marketing
Advertising and promoting the eBook on Facebook can help drive conversions and develop leads at a rapid pace. We'll write the ad copy, design the ads, and run the campaign, so all you have to worry about is running your business and handling the inbound leads.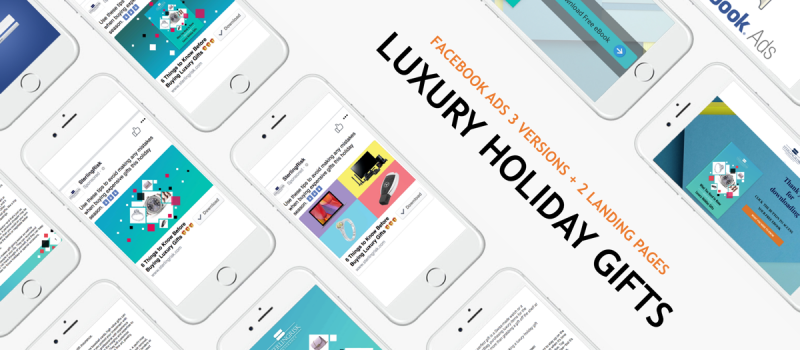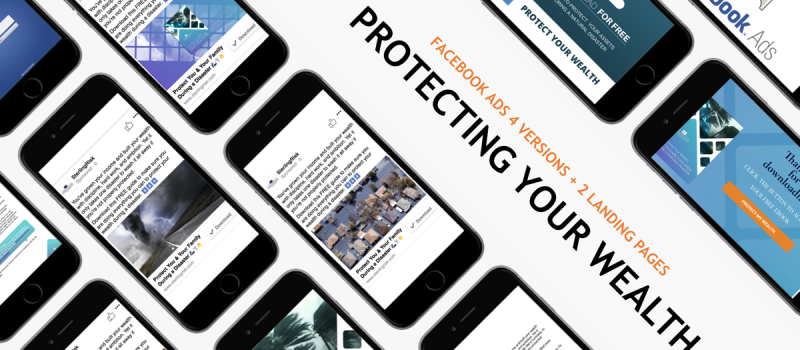 Landing Pages
Like gold at the end of a rainbow, landing pages are the culmination of every good eBook marking campaign–we just make them a whole lot easier to find. They're the point of conversion, where the engaged prospect takes a desired action.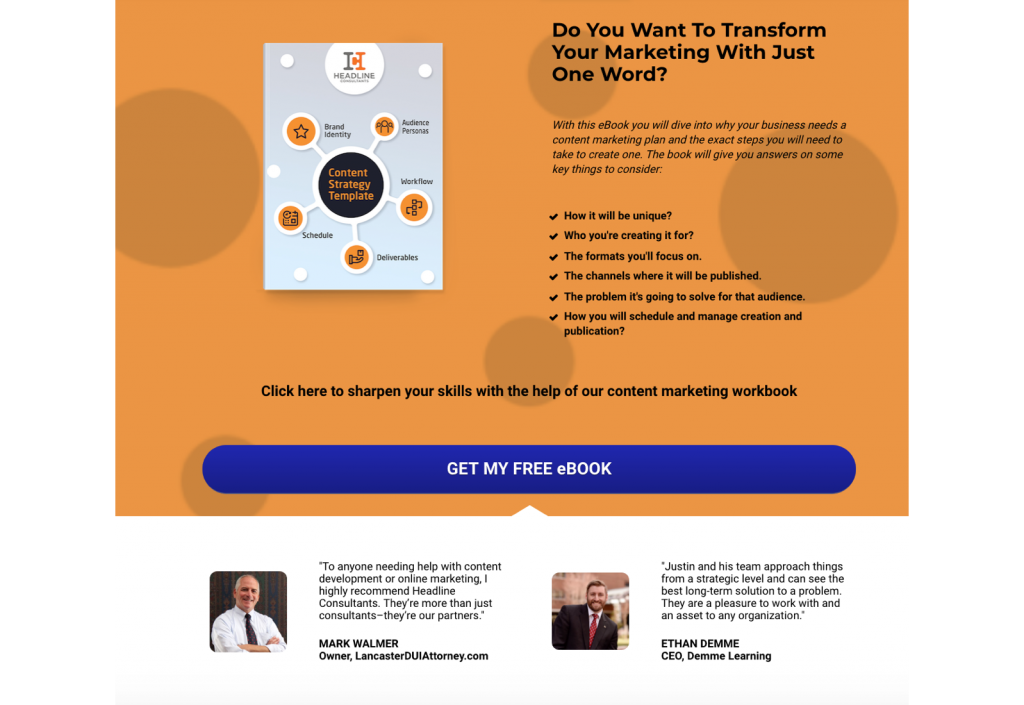 You won't see lots of links or menus on the landing pages we build. That's because we want to give visitors only one thing to do: download the eBook and get you those leads. We eliminate all other distractions.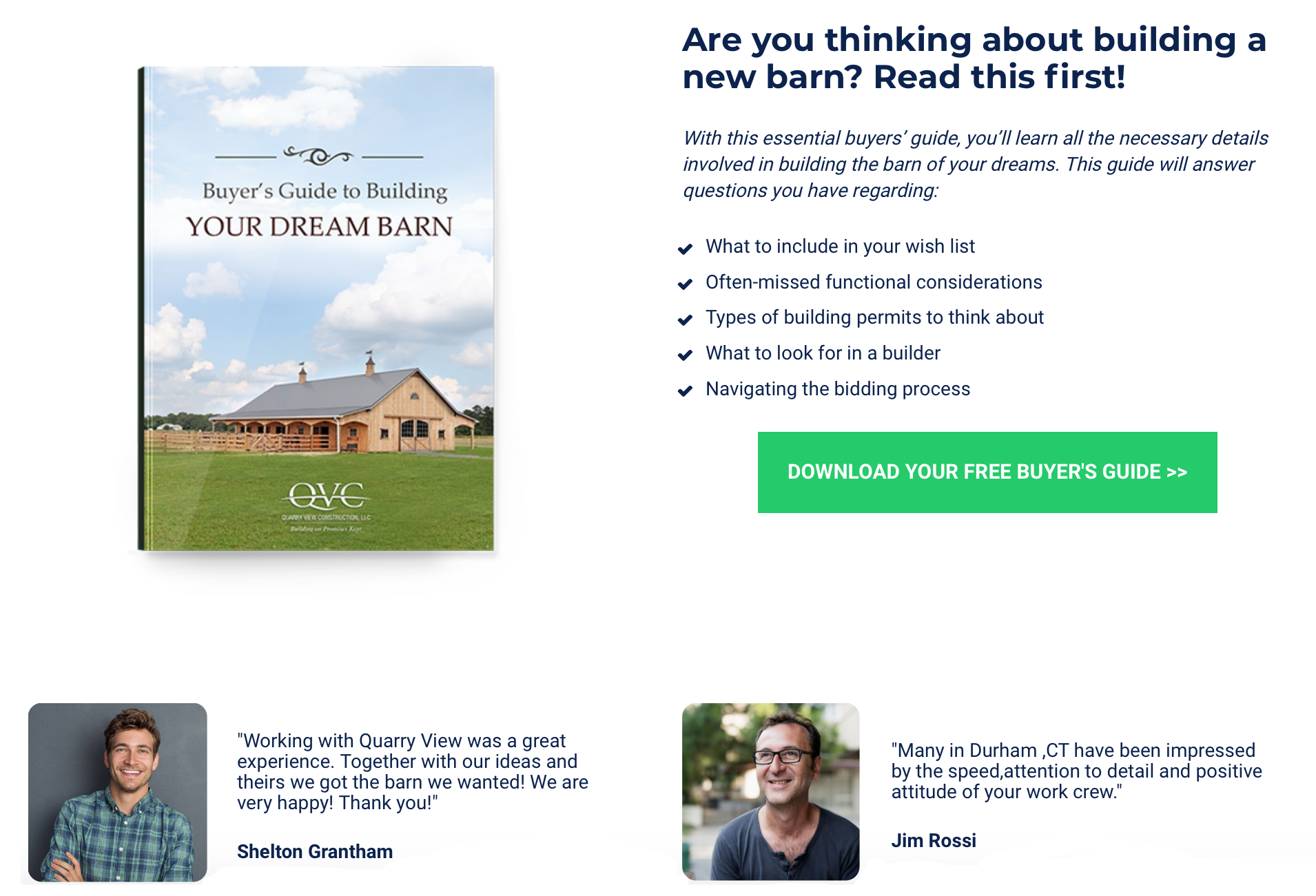 The Results
When executed properly and combined with the proper content-based follow-up, eBook marketing campaigns can result in dozens of leads for your business. Our clients have seen tremendous growth in their sales funnels using eBook campaigns. The results speak for themselves!